EA OLMBS v.3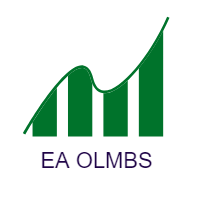 Questo EA OLMBS sta per "Open London Market Breakout Strategy" ed è un robot basato su un'ottima strategia, metodica, all'apertura del mercato di Londra.
La strategia consiste in una costruzione di un canale basato su le ultime 4 candele a 15min prima dell'apertura del mercato di Londra (ore 8:00 di Londra) e l'inserimento di ordini pendenti quali un BuyStop o un Sell Stop ai limiti del canale; i rispettivi Stop Loss e Take Profits sono calcolati in base alla grandezza del canale e al fattore di Rischio/Rendimento. Delle caratteristiche avanzate e i filtri rendono questo EA molto performante nel lungo periodo e abbastanza robusto, evitando falsi segnali. L'EA eseguirà solo un'operazione al giorno e verrà gestita in maniera accurata.
Mercati di riferimento: EURUSD
Timeframe di riferimento: M15
>> Backtest EURUSD M15 << (-> full report <-)
>> Download EA OLMBS v.3 << (questo file è completo e aggiornato all'ultima versione 3.11. E' valido per testarlo in backtest; per attivarlo su conto Demo o Reale bisogna acquistare la licenza. La licenza avrà validità "nominativa")
Risultati su EURUSD, M15 (da gen/2014 a gen/2019)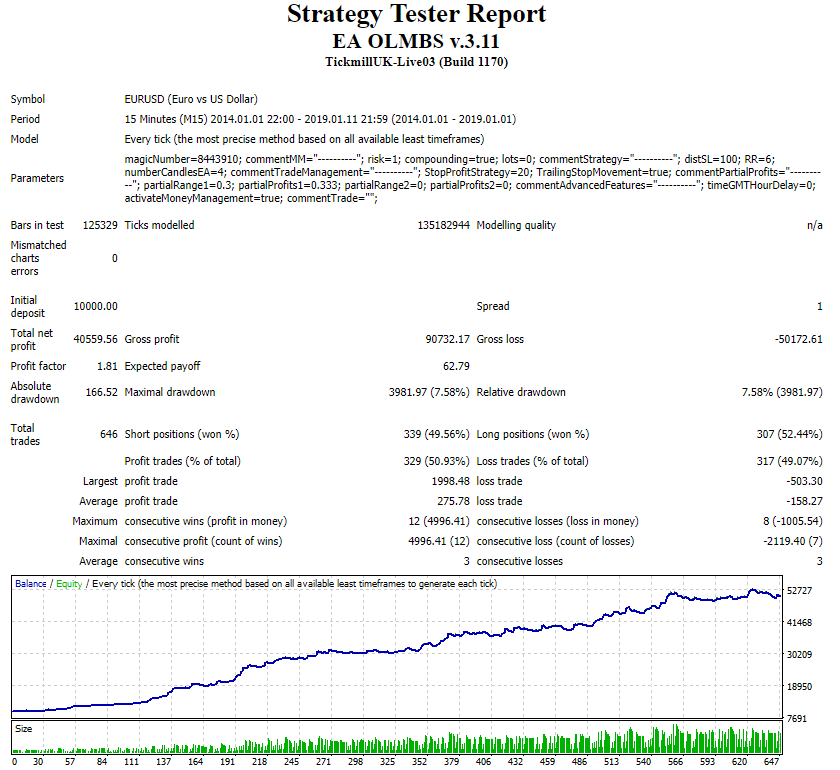 ---
Presentazione ufficiale dell'EA OLMBS v.3

---
Tutorial EA OLMBS v.3 e come fare i backtest

---
Conto su MQL5 -> MQL5.com
Conto su MyFxBook -> MyFxBook
---
Statement su Broker ECN con spread 0 (EA OLMBS v.3 Official)
---
---
Testimonianze clienti (vecchia versione 2.09)
J.T RavonX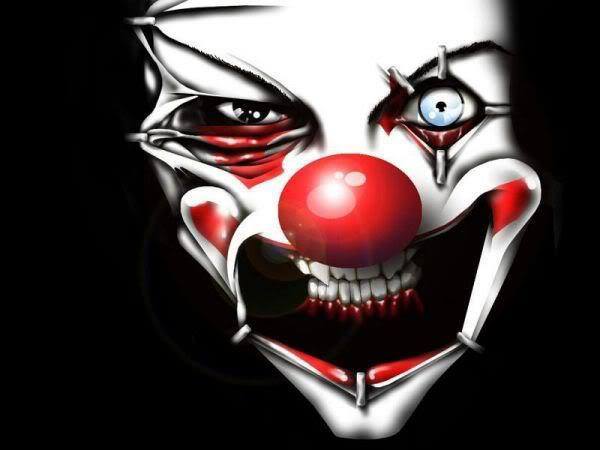 I am a FOREX trader of over 5 years and have tried and tested it all. I lost a lot of money in the first couple of years trading, more than you can imagine…!!! This drove me to find a way to recover loss and become successful by studing market behavior. Its no secret that if you want to be successful in this business you need to trade the opening of the London market. I have extensively studied the patterns of market behavior around this time and has led to successful trades, one after another. When I came across Roberto's EA and learned about his programming / back testing skills I knew I wanted to jump on board and share my knowledge with him and see if I could offer any benefits. I purchased the EA as an "early bird" and a week later we collaborated for an update increasing ROI from 300% to 500%. AWESOME..!!! (ROI return on investment) I will continue to support Roberto's sincere efforts to create an amazing EA that is always striving to read the markets intelligently leading to profits. I invite you all to come and learn with us while being provided an automated solution creating you a PASSIVE INCOME thus freeing your life for the pleasures you dream to have time and money for. Take care all, see you on the inside…
Mr. Jason Tincani
---
Sonia Fassini
---
---
Lapo Salvini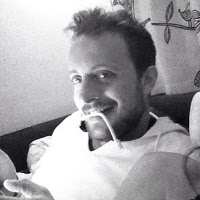 ---
Kupijers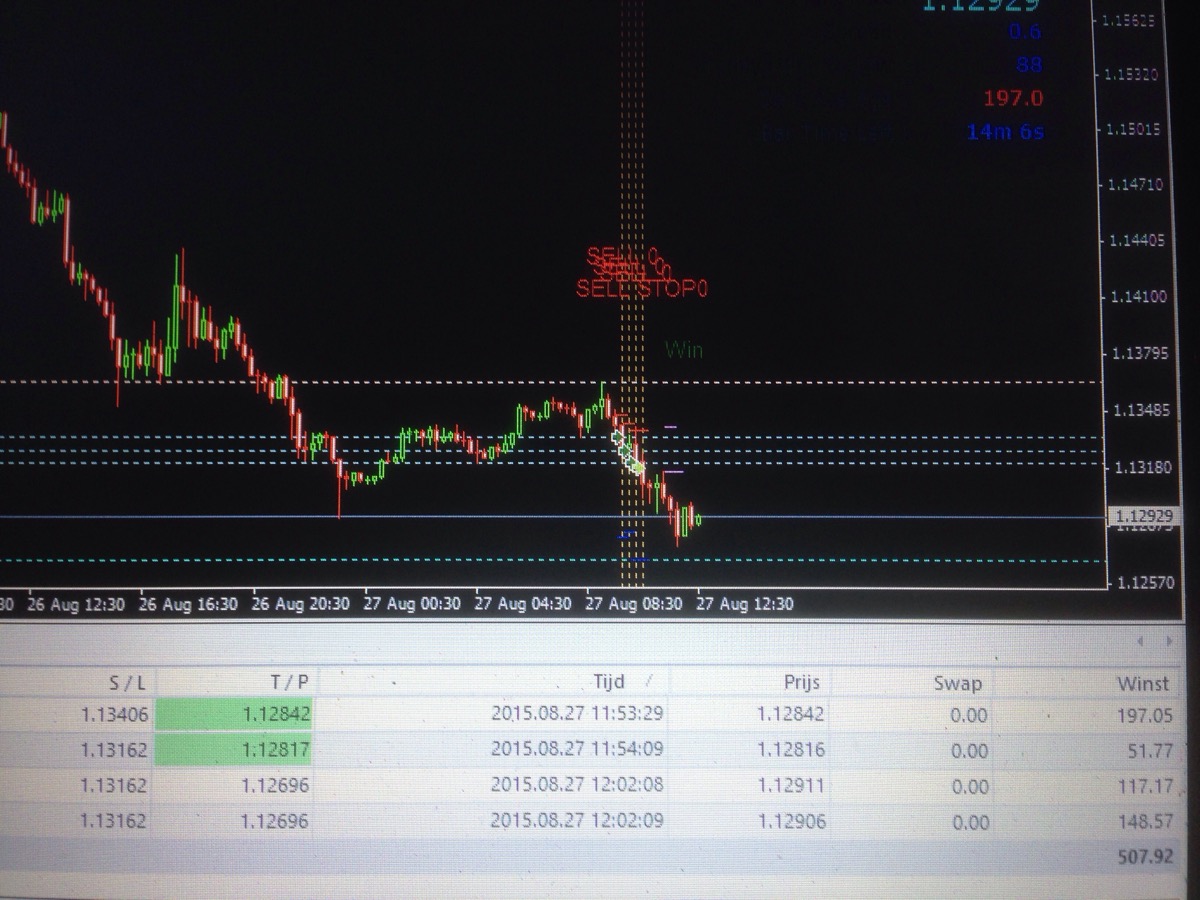 WOOOWWW!! +500€ on 3000€ account!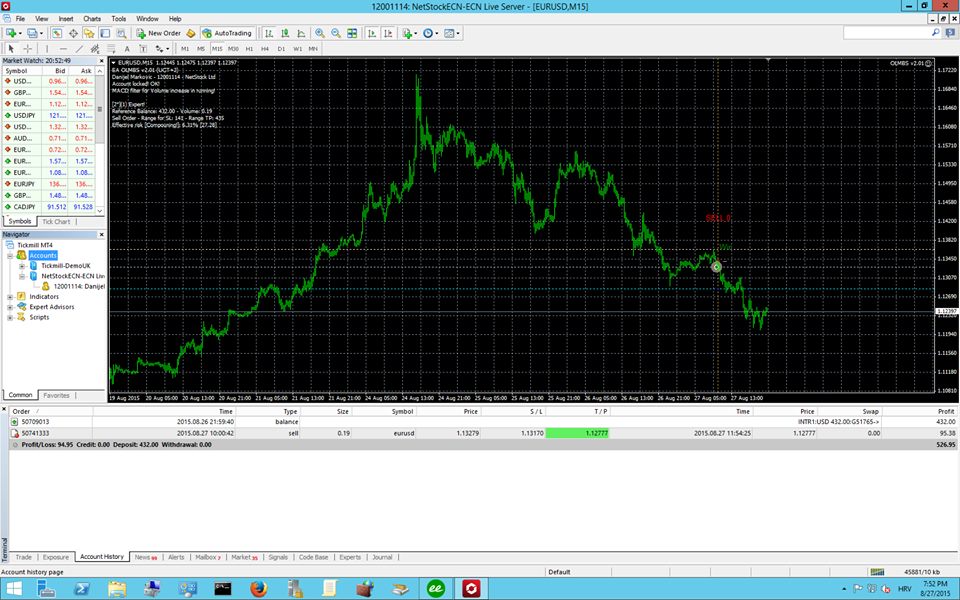 25%+ on a €400 live account! Great!
"Fabio Zanella"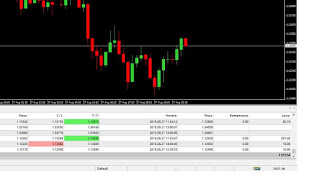 +20%+ in his account! Congrats